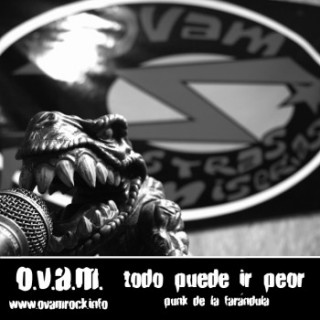 OVAM (Os vamos a matar) is a Spanish punk-rock band from Valencia. We have recorded four albums since 1996. You can find all of them on this website. Despite we are not well-known we have performed with another important Spanish bands as Mamá Ladilla, Obús, Gatillazo or Skaparrapid. Furthermore, we were one of the first Spanish bands on publishing own four records on the internet.
Our music can be rather similar to other Spanish bands as Reincidentes, La Polla, El Ultimo ke zierre, etc,… Moreover, if you are not keen on Spanish music, we have other influences as Sex Pistols, The Clash, Dead Kennedys, Buzzcoks, etc,…  but, actually, our sound can be different to other bands.
You can listen to our music on Spotity, or by direct download on this website. Besides, you can send us an email to our mail address contacto@ovamrock.info
You can also follow us on Spotify
DOWNLOAD OUR MUSIC
Todo puede ir peor
It was recorded in 2012 in Valencia.
You can find 17 songs in this record.
La suerte está echada
Recorded in 2004 in Quart de Poblet.
It  was our third record. You can find 9 songs in it.
Se sientan cinco
Recorded in 2000 in Quart de Poblet.
It  was our second record. You can find 7 songs in it. Some of them won some award in that time.
CONTACT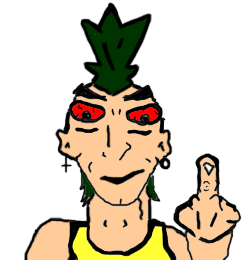 You can send an email to contacto@ovamrock.info